"What In This Together is doing is so needed in the Church right now. It will be amazing to see what unfolds."
Our Logo
Designed by queer, Toronto-based graphic designer Jon Owen, this logo merges the imagery of the dove and the rainbow, creating a single icon of a dove with its wings spread. The wings wrap along the word mark, suggesting a loving embrace and peaceful acceptance. The colours' flow also mimics the embrace of the dove.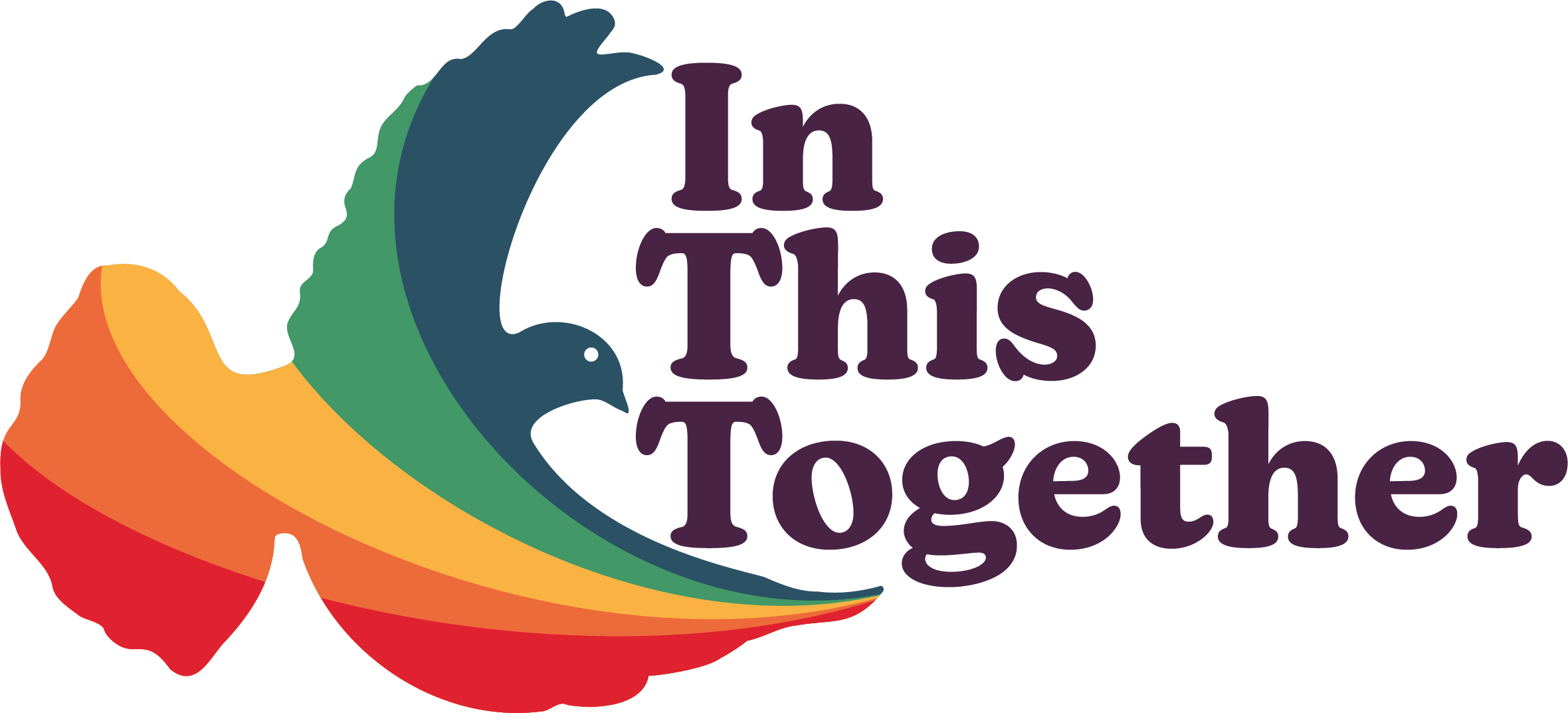 Subscribe to our E-mail List
We are expanding our network! If you support our mission and would like updates on what In This Together is up to, please fill out the information below. We only send out a few e-mails a year.